Repeater
- Wireless Repeater with Solar Power nr 7627 OV (up to 300 meter)
- LONG RANGE Repeater:7654OV (up to 3 km) : antenne set required (7654ANT)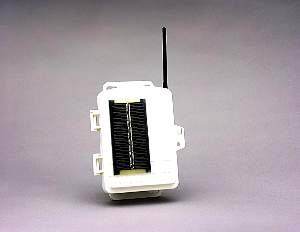 For distances up to 1 km or to improve reception in
troublesome areas, add one or more Wireless Repeaters.
Transmitting and receiving range for each repeater is up to 300m,
depending upon the terrain.
Use up to eight repeaters with a single wireless station, or form a
network of weather stations by linking eight repeaters to eight
different wireless stations.
Includes solar panel, regulator circuit, and rechargeable battery.
Weather-resistant shelter is now a more compact size, and we've
lowered the cost.
Available in special EU version (868 MHz)
Go to Vantage Pro main page

---