EKOPOWER WORLD WIDE COUNTRY OVERVIEW
EKOPOWER is a leading supplier since 1983, with export to over 70 countries:
From Costa Rica to Russia, and from South Africa to Asia!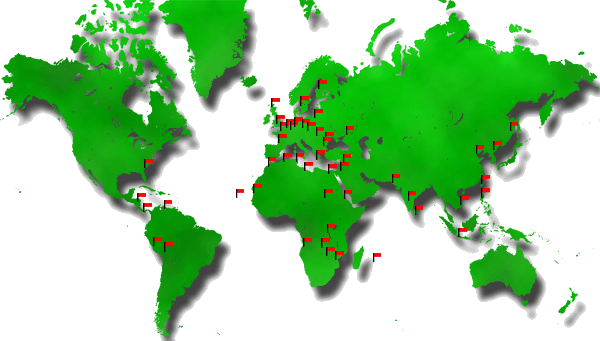 exported wind monitoring projects to eg::
Algeria
Angola
Armenia
Australia
Belgium
Bolivia
Botswana
Bulgaria
Burundi
Cabo Verde
Colombia
China
Costa Rica
Curacao
Czech Rep.
Egypt
France
Germany
Greece
India
Indonesia
Italy
Jordan
Libya
Mauritania
Mauritius
Moldavia
Morocco
Mozambique
Netherlands
Nicaragua
North Korea
Pakistan
Peru
Philippines
Poland
Russia
Roemenia
Scotland
Slovakia
Spain
Sri Lanka
Sudan
Hongary
Sweden
Syria
Taiwan
Tunesia
Turkey
United Kingdom
United States
Vietnam
Zambia
Eirland
UK
EKOPOWER uses dealers to promote and sell their products. We can use EXTRA dealers in various countries over the world. If you are interested in a dealership please mail us at info@ekopower.nl !
Contact us: we would like to offer you our solution!